BioZone researchers are leveraging the tremendous advancements in genomic sciences and their unique complementary expertise to tackle a wide range of research topics at the intersection of biology and engineering.
These Research Topics Include:
Sustainable Production of Biofuels and Bioproducts

Bioremediation of Contaminates in Groundwater

Wastewater Treatment

Anaerobic Digestion

Cellular and Protein Engineering for Health,

Food,

Nutraceutical, and

Chemical Manufacturing
Sustainable Production of Bioproducts and Biofuels
Bioremediation and Wastewater Treatment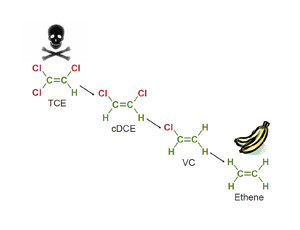 Biological reductive dechlorination of chlorinated solvents, including chlorinated ethenes, ethanes, and methanes. Zero-valent iron reduction of chlorinated ethenes. Biodegradation of benzene, toluene, ethylbenzene, and xylenes under various electron-accepting conditions. Biological reduction of metals. Characterization of anaerobic mixed microbial communities and their enzymatic processes, including genomic and metagenomic analyses, metabolic network reconstruction and modelling.
Links to relevant research groups and projects: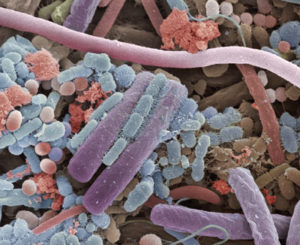 Molecular biological tools for reductive dechlorination, metal reduction, wastewater treatment granules and flocs.  Laboratory techniques include polymerase chain reaction (PCR), quantitative PCR, reverse transcriptase PCR (RT-PCR), microarrays, next-generation sequencing, protein gel electrophoresis, and native protein polyacrylamide gel electrophoresis (PAGE).
Links to relevant research groups and projects: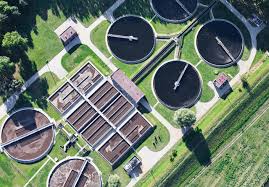 Anaerobic digestion of organic waste has tremendous potential to address the economic and the environmental pressures facing most industries and municipalities. While anaerobic digestion is widely applied already in certain sectors, there is keen interest to expand its use to new waste streams, for example in the pulp and paper industry. Using a combination of pre-treatment methods and reactor configurations, combined with new molecular and analytical tools to gain mechanistic information on anaerobic processes, we are investigating alternative approaches to recover energy from waste liquid and solid streams.
Links to specific research groups and projects:
Cellular and Protein Engineering for Advanced Health Solutions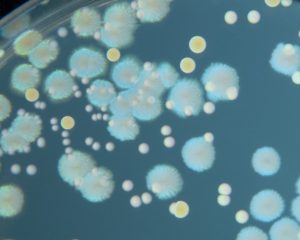 Antibiotic resistance is a serious and growing health concern. Due to misuse or overuse of antibiotics, bacteria have evolved various mechanisms to reduce the effectiveness of these drugs. Many clinically-relevant species, including the ESKAPE pathogens Enterococcus faecium, Staphylococcus aureus, Klebsiella pneumoniae, Acinetobacter baumannii, Pseudomonas aeruginosa, and Enterobacter species contain either plasmids or chromosomal genes that produce enzymes with activities rendering antibiotics inactive.
The Structural Microbiology Lab is carrying out structure-function and inhibition studies of enzymes conferring antibiotic resistance to the glycopeptide drug of last resort vancomycin, aminoglycosides, streptogramin compounds and other antibiotics. We use X-ray crystallography as our primary tool to produce detailed insights into molecular structure of these enzymes and use this information to guide design of potent inhibitory compounds that can be used as antibiotic adjuvants for combined antimicrobial therapy.
Links to specific research groups and projects: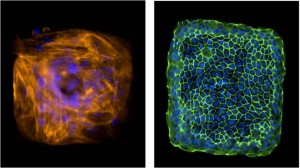 Microfabrication tools for biology, developmental biology, systems biology, cell organization and self-assembly, cell migration, patterned gene delivery, and modelling tissue organization mechanisms.
Links to specific research groups and projects: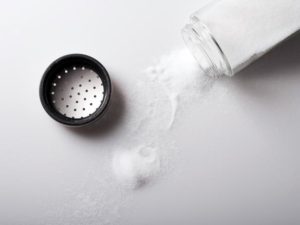 Microencapsulation of food ingredients and nutraceuticals for controlled release of micronutrients in food fortification – both for international development, and for the North American food industry.
Links to specific research groups and projects: