BioZone researchers and students are capitalizing on the dramatic progress in biology, particularly in genome science and genome analysis tools, to provide sound bioengineering solutions to real-world problems. BioZone unites researchers involved in all stages of taking an idea from the lab to commercial application, so that viable technologies can be developed in the context of technical, economic and public policy constraints.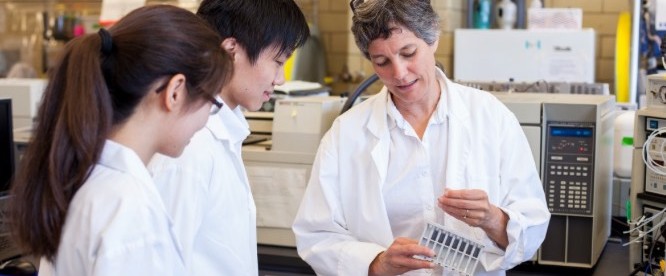 Expertise
The scale and complexity of today's issues require the collaboration of researchers from several disciplines, each contributing their unique expertise to bring the initial kernel of an idea to final implementation. BioZone consolidates the research spaces of 9 Principal Investigators with unique expertise and with proven track records of highly successful and well-funded research that has led to effective and commercially viable technologies. Additionally, these PIs partner with a large number of domestic and international collaborators. BioZone expertise includes: bioinformatics, genomics, metagenomics, proteomics, metabolomics, enzymology, structural biology, microbiology, cellular biology, chemistry, biophysics, catalysis, engineering, process engineering, mathematical modeling, and computer simulation.

Resources
In addition to a state-of-the-art mass spectrometry facility, BioZone includes extensive shared lab facilities that house an impressive array of sophisticated instruments, and collaborative student workspaces that accommodate visiting and local students. Learn more.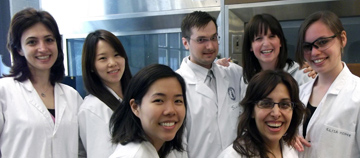 People
BioZone is home to over 130 scientific and administrative personnel, including 80 graduate students and post-doctoral fellows who are exposed to a wide variety of techniques, and are able to collaborate with researchers who have complementary skills to their own. Students have the opportunity to carry out research projects with a clear practical focus that links to the theoretical training they receive in class.