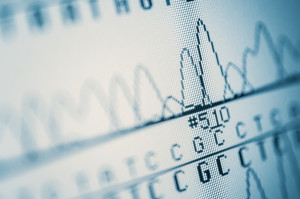 BioZone is a centre for industrial and environmental biotechnology research at the University of Toronto's Faculty of Applied Science and Engineering.
Our multi-disciplinary team consists of internationally renowned researchers who work at the interface of biology and engineering and share a common vision: to use the most advanced and innovative biotechnology to address urgent societal needs in energy, environment, and health.
Discovery, design, and development of biocatalysts and bioprocesses.
Analytical Testing
Production of Bioproducts and Biofuels

BioZone discovers enzymes to develop bioprocesses to synthesize chemicals, biofuels, and plastics from renewable bio-based carbon sources, thereby reducing reliance on fossil fuels.

Bioremediation and Wastewater Treatment

BioZone uses enzymes, microbes, and microbial communities to remove organic contaminants from subsurface environments, waste waters, and industrial processes.

Microbiome Modeling

BioZone uses genomics and synthetic biology to understand and improve human, industrial, and environmental microbiomes.

Enzyme Libraries

BioZone discovers, designs, and characterizes enzymes for applications in industrial biotechnology

Technoeconomic Assessment

BioZone employs technoeconomic assessment and life cycle analysis to understand how its biotechnologies interact with the systems in which they operate.
Training the next generation of Engineers and leaders
Student experience

BioZone aims to provide world class scientific training and equip students with the knowledge and ability to shape the public policy that affects our environment and well being.
Microbial, Enzymatic, and Molecular Testing

BioZone provides a wide range of fee-for-service analytical testing, including a mass spectrometry facility.
Idea through to Implementation
BioZone unites researchers involved in all stages of taking an idea from the lab to commercial application, so that viable technologies can be developed in the context of technical, economic and public policy constraints.